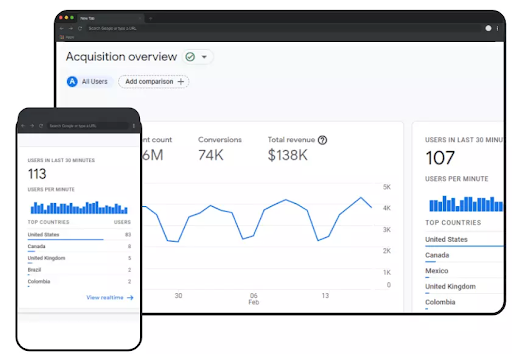 Right
Google Analytics 4 offers powerful data collection and analysis capabilities that can help companies better understand their customer behavior and optimize experiences accordingly. With features like Smart Goals and cross-platform support plus robust ecommerce tracking capabilities, GA4 provides companies with valuable insights into how users interact with their product no matter which device or platform they use. To learn more, watch our Preparing for GA4 webinar.
Start your Google Analytics journey today. Our team of certified analytics experts will provide a tailored strategy, efficient implementation, and proactive support.
On
Discovery & Analysis
• Discovery session to define GA4 requirements and your goals for web analytics tracking.
• Audit of current Universal Analytics setup.
• Requirements and implementation roadmap defined.

Google Analytics Setup
• Implementation of requirements and recommendations.
• GA4 property setup & configuration.
• eCommerce or custom event tracking setup.
• Google Ads & Google Search Console linking.
Post-Migration Support
• Post-implementation data validation.
• Exploration report setup.
• Reporting dashboards.
• Training.
50+ GA4 setups delivered for leading global brands.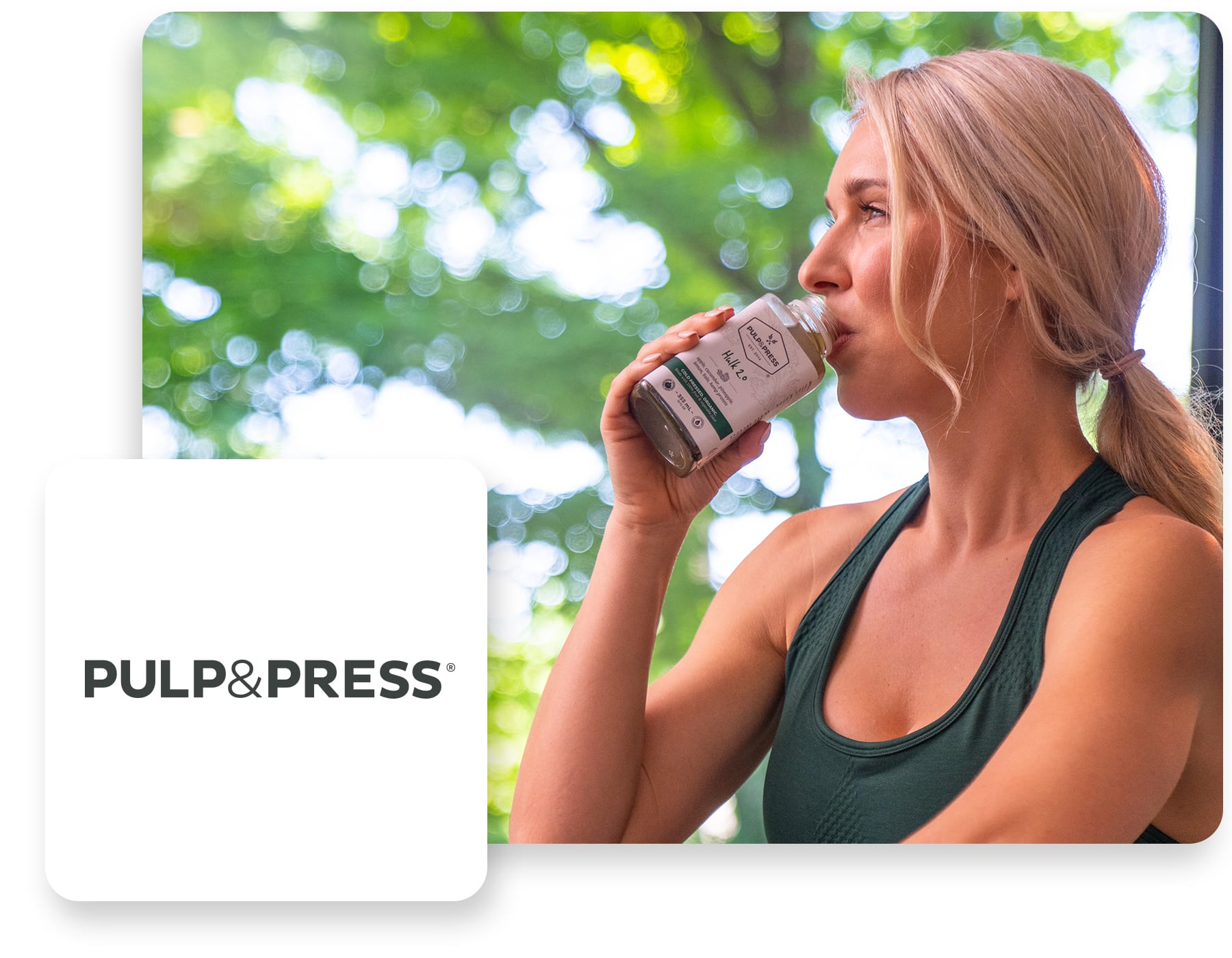 Left
"Northern reviewed our existing setup and engaged our team to learn about the key events, goals and information that we were looking to track in GA4. They took care of the full migration including property setup, event & goal creation, exploration reports along with custom dashboards for various members on our team. The best part is that they took the time to train our team on the platform to ensure we were getting the most out of this new measurement tool."
- Devin Powell, General Manager Pulp & Press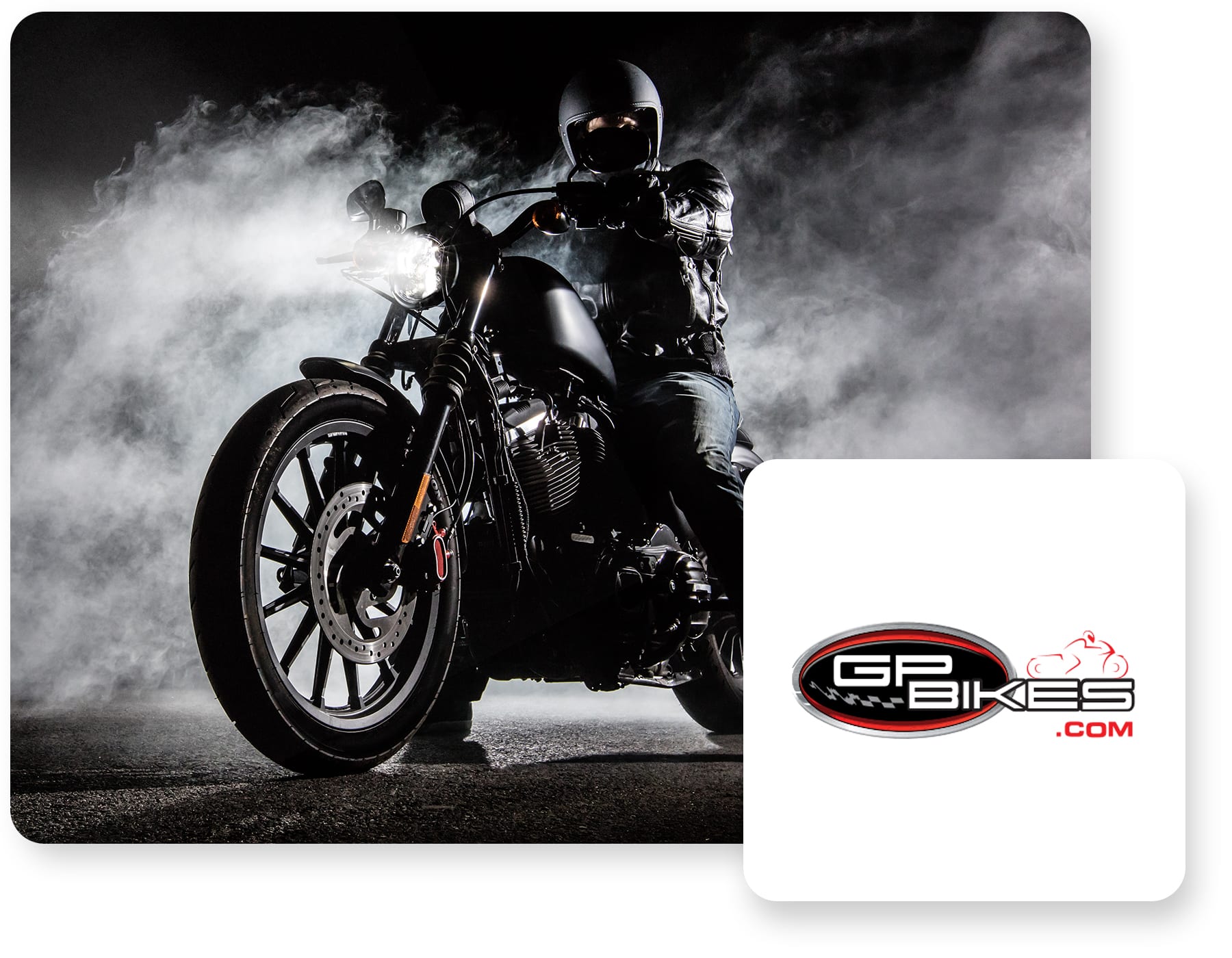 Right
"When Google rolled out their GA4 property, Northern was quick to action the upgrade from Universal Analytics, working with us to implement the necessary ecommerce tracking to ensure our reporting captured a complete picture of the user journey on our site. This provided us with visibility into our user experience and purchase funnels in ways not possible with the previous iteration of Analytics, allowing us to make more informed data-driven business decisions. Their expertise was invaluable during the integration, as they conducted a full walk-through of the completed integration, paired with an extensive training session so we would feel confident using the GA4 tools in the future"
- Marianne, Assistant Manager GP Bikes