Left
Northern is committed to creating omnichannel solutions that leverage the most efficient integration architecture for product data, customer/vendor records, and order information.
An integrated eCommerce experience allows your business to offer standardized shopping on both traditional and online channels. We specialize in Magento ERP, POS, and shipping fulfillment integrations so you can provide a seamless shopping experience to your customers. Our Magento integration solutions allow for omnichannel behaviours including: Ship from store, Pick-up in store, Return to store, and integrated loyalty and rewards programs.
We Are Integration Experts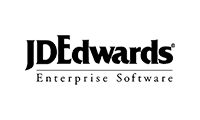 We link your business's traditional ERP, POS and Retail Management Systems with Magento so you can deliver a truly omnichannel experience to users.
We have experience working with Microsoft Dynamics, Microsoft Navision, SAPB1, SysPro, Quickbooks, Great Plains, NetSuite, ChainDrive, Aralco, JDEdawards as well as legacy solutions.