Northern Commerce is your Salesforce partner
We help brands leverage Salesforce's Customer 360 platform to enhance engagement, experience, and commerce transactions. Northern has 20+ years of experience creating immersive digital experiences by integrating technical ecosystems around a single source truth of customer data. And we have playbooks to solve most integration challenges.
Salesforce helps brands gain more from customer moments.
Salesforce has the most popular customer relationship management system (CRM) worldwide, offering numerous tools to help brands gain a 360-degree view of their customers.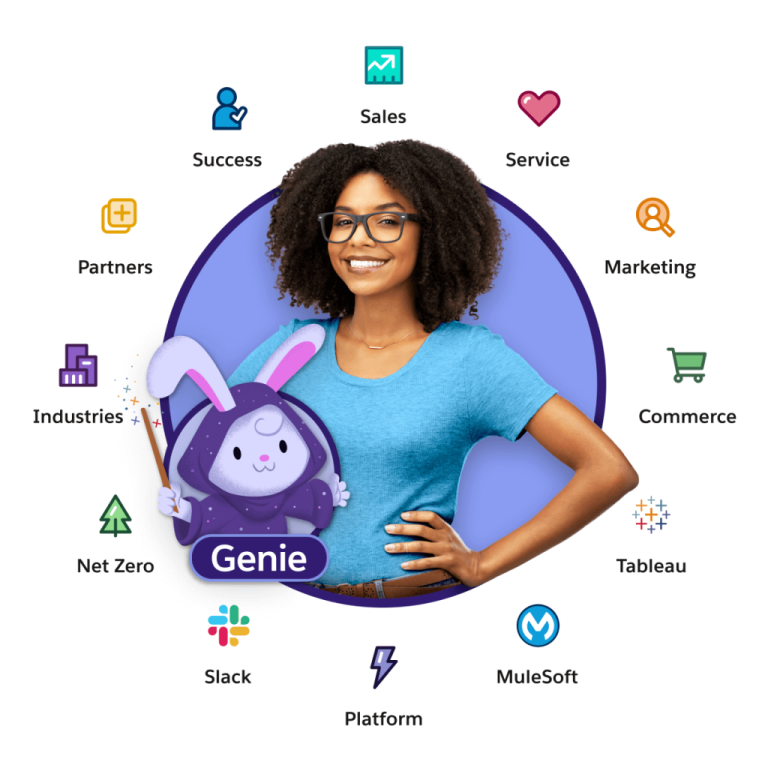 Left
Customer 360
Customer 360 is a real-time CRM that connects your marketing, sales, commerce, service, and IT teams.
Manage customer journeys from lead to loyalty
Give employees tools to deliver better customer experiences
Gain a single shared view of your customers
Commerce Cloud

Activate your customers with AI-driven commerce transactions.

Deliver commerce from discovery to delivery
Customize your eCommerce transactions with headless commerce
Enhance conversions using AI
Deliver personalized experiences through connected customer journeys
Meet the demands of B2C or B2B commerce
Boost your commerce capabilities by adding third-party sellers with marketplaces
Order Management

Integrate your eCommerce platform with Salesforce Order Management (OMS) to streamline inventory routing and order servicing processes

Seamlessly service orders across all of your sales channels
Consolidate customer and order data together
Gain a centralized view of your customer's purchase journey
Expose inventory to all of your storefronts
Simplify order routing complexity and bottlenecks
Fulfill faster with real-time, integrated inventory management
Service Cloud

Earn lifelong customers.

Boost customer loyalty through AI-powered workflows and automation
Offer personalized service across customer touchpoints
Unite your service team with the information they need
Marketing Cloud

Helps your team plan and act quickly.

Build customer relationships with data-first digital marketing
Humanize consumer engagement through insights
Manage your email marketing automation, digital advertising, data management, and analytics
Power interactions with AI from account-based marketing, email to eCommerce
Genie CDP

Genie unifies data in realtime.

Unify data from sales, service, marketing, commerce, and IT
Build a real-time view of your customers
Automate business processes
Take action based on in-the-moment customer behaviours
Sales Cloud

Salesforce automation powered by AI.

Opportunity management
Sales automation
Revenue cloud
Sales engagement
Territory planning
CRM Analytics

Empower your team's decision-making with data.

Make smarter decisions faster
Get notifications about essential business metrics
Find, share, and collaborate on analytics
Visualize opportunities from your data
Allow teams to dive deeper into data
Mule Soft

Integrate your systems and deliver connected customer experiences.

Automate complex tasks
Deliver connected customer experiences
Integrate data from any system
Streamline complex business processes
Gain more value from all your systems
Slack

Connect employees with conversations through Slack.

Empower staff conversations through digital workflows
Unite your digital-first teams around their customers
Collaborate in a unified workspace
Boost sales rep productivity with automation
Rally teams to keep deals moving forward

 
Salesforce Case Studies
Explore Northern's extensive work setting up brands for success in Salesforce.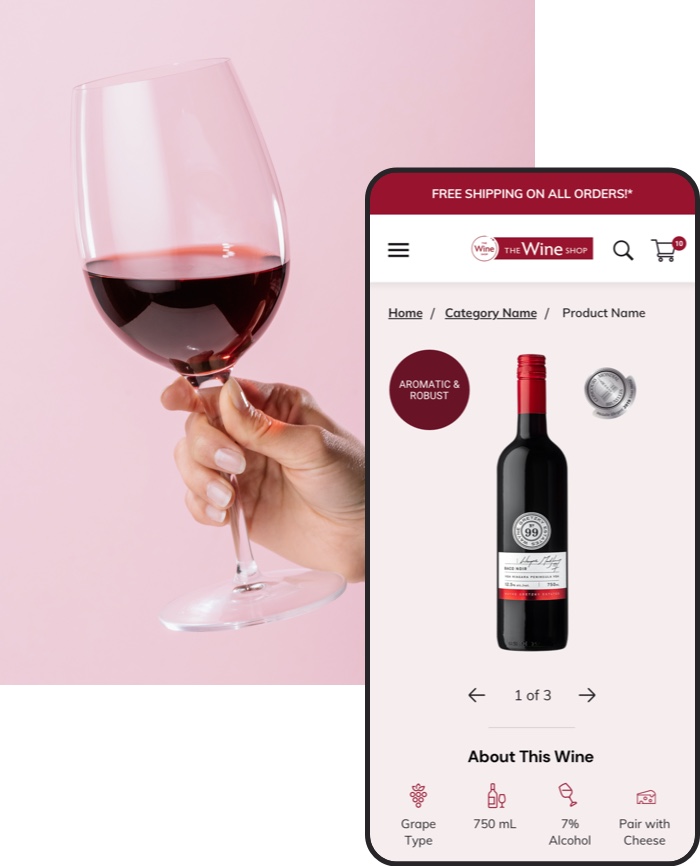 Right
Andrew Peller responds to declining brick-and-mortar sales with The Wine Shop reboot.
With a surge of online shoppers turning to eCommerce due to COVID-19, Andrew Peller urgently needed a high-performing digital storefront.
The retailer partnered with Northern Commerce to create an "endless aisle" online for customers to explore and to orchestrate an omnichannel experience spanning all of its products and brands.
Ensuring that their leadership, operations, and customer service teams had immediate visibility into the dynamic situation, they turned to Salesforce Service and Marketing Cloud for real-time visibility into orders, transactions, subscriptions, and customer preferences.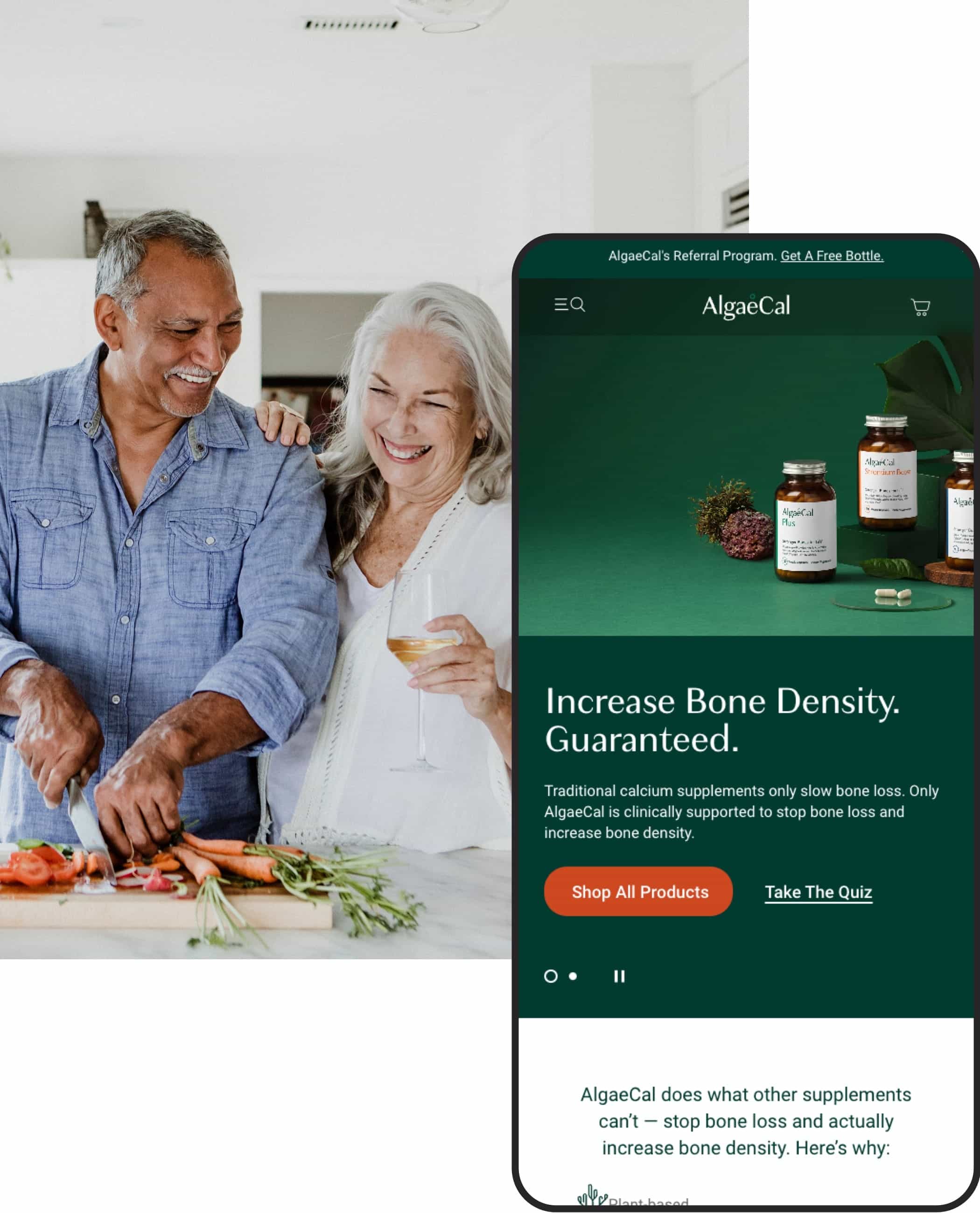 Left
AlgaeCal combines order servicing with headless commerce powered by Salesforce Order Management.
To meet the demands of their unique customer base, AlgaeCal needed a complex integration between their DTC + B2B commerce platform and Salesforce Service and Sales Cloud.
Leveraging the OMS data model and flows, Northern was able to integrate and automate legacy processes while also simplifying the overall tech stack.
AlgaeCal's team now has complete visibility into the entire customer experience, enabling them to service orders (RMA + Refunds), create and update subscriptions, and securely order on behalf of their customers.